Welcome to our monthly newsletter! Get ready for some exciting updates from our team at BitPay, including new merchants joining the world of cryptocurrency. Let's dive into this month's highlights!
---
In This Issue:
---
BitPay Welcomes Ferrari
BitPay is thrilled to welcome Ferrari, the iconic luxury sports car manufacturer, as the newest BitPay merchant. Ferrari has recently announced its decision to accept cryptocurrency payments for its luxury sports cars in the U.S.
→ Read more about the partnership between BitPay and Ferrari
---
BitPay in the News
Check out the latest news from BitPay this month:
---
Industry News
Read news from across the blockchain industry:
---
Merchant Spotlight: Simply Jet
Simply Jet is partnered with BitPay to provide you with the option to pay using cryptocurrencies such as Bitcoin, Ethereum, Litecoin, and many more! Simply choose your preferred cryptocurrency and take advantage of an easy, safe, and trustworthy payment method!
→ Book your private jet with crypto
---
Charitable Spotlight: Georgia Tech Foundation
The Georgia Tech Foundation was chartered in 1932 to "promote in various ways the cause of higher education in the state of Georgia; to raise and receive funds for the support and enhancement of the Georgia Institute of Technology; and to aid the Georgia Institute of Technology in its development as a leading education institution." It is a non-profit corporation that receives, administers, and distributes contributions made in support of the Georgia Institute of Technology. As a non-profit corporation, the Georgia Tech Foundation is a separate legal entity from the Georgia Institute of Technology.
→ Donate to the Georgia Tech Foundation
---
Questions to Ask Your Payment Processor
Don't risk partnering with the wrong crypto payments provider. Arm yourself with the right questions to ask when vetting potential partners. Read the overview here or download our expanded guide of questions to help spot a reliable and trustworthy crypto partner.
---
Bitcoin halving countdown
The Bitcoin halving is slated to take place in April 2024. With the upcoming Bitcoin halving event, merchants have a unique opportunity to capitalize on the increased interest in Bitcoin spending. By accepting Bitcoin payments through BitPay, merchants can tap into a growing customer base and benefit from the potential surge in Bitcoin transactions. Don't miss out on this chance to stay ahead of the curve and sign up with BitPay today.
---
Word of the Month: Layer 2 (L2)
The number of crypto users has risen exponentially since the launch of Bitcoin and Ethereum. Over time, the network traffic on these "Layer 1" blockchains has grown considerably, resulting in higher fees and increased transaction times. One solution to ease network congestion and allow for more transaction throughput is what are known as Layer 2 networks. These third-party protocols are built on top of existing blockchains to bear the brunt of transaction activity. This allows significantly more transactions to be processed without compromising the main chain's security, improves scalability and clears a path for blockchain networks' long-term growth.
→ Learn more about Layer 2 solutions
---
Travel with Crypto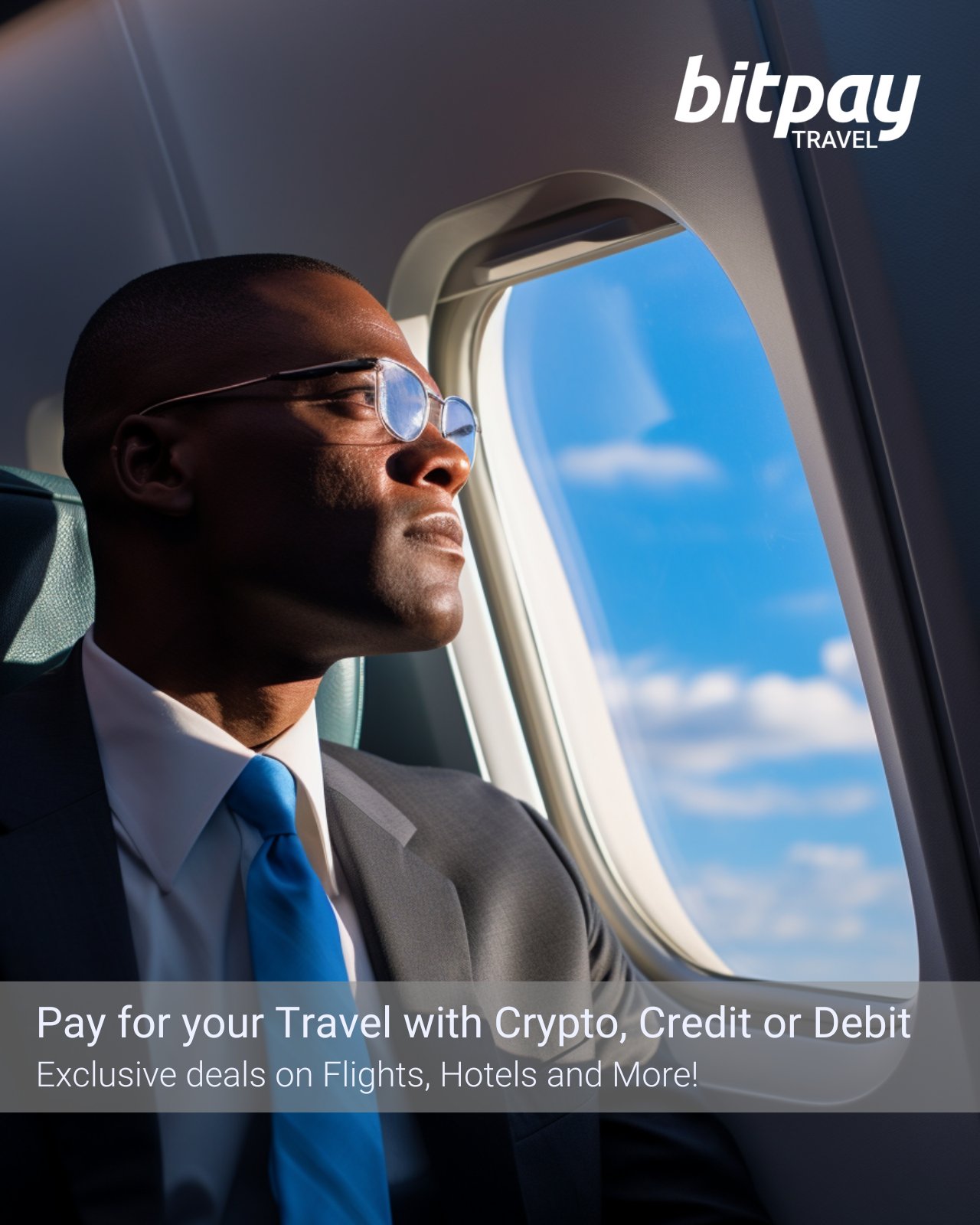 BitPay Travel is now open to all! In collaboration with Xeni, BitPay Travel allows crypto users to pay for flights, hotels, rental cars, and activities with their cryptocurrency. Get great prices on all of your travel bookings and get the added benefit of paying straight from your cryptocurrency wallet.
---
XRP Merchant Shoutouts
APMEX: APMEX, the leading precious metals retailer, now embraces the future of finance by accepting XRP, revolutionizing the way you invest in gold and silver.
NameCheap: NameCheap, the leading domain registrar and web hosting provider, embraces the future of digital transactions by accepting XRP, making it easier than ever to secure your online presence with the world's fastest growing cryptocurrency.
ExpressVPN: ExpressVPN, the leading virtual private network provider, now accepts XRP, allowing you to safeguard your online privacy while embracing the future of digital currency.
Kinguin: Kinguin is revolutionizing the gaming industry by accepting XRP, allowing gamers to effortlessly purchase their favorite games and accessories with the world's fastest digital asset.
AirX Charter: AirX Charter takes flight in the world of cryptocurrency by embracing the future of payments with XRP, allowing customers to soar to new heights with seamless and secure transactions.
---
Not a current merchant?
Get in touch with a BitPay representative today
---