BitPay provides brick and mortar merchants with a full array of options for accepting blockchain payments, from direct point-of-sale integrations to web and mobile-based apps. Get started by signing up for a BitPay account.
BitPay Checkout
BitPay Checkout is a simple mobile tool for merchants and their staff to accept cryptocurrency payments – all with no additional setup.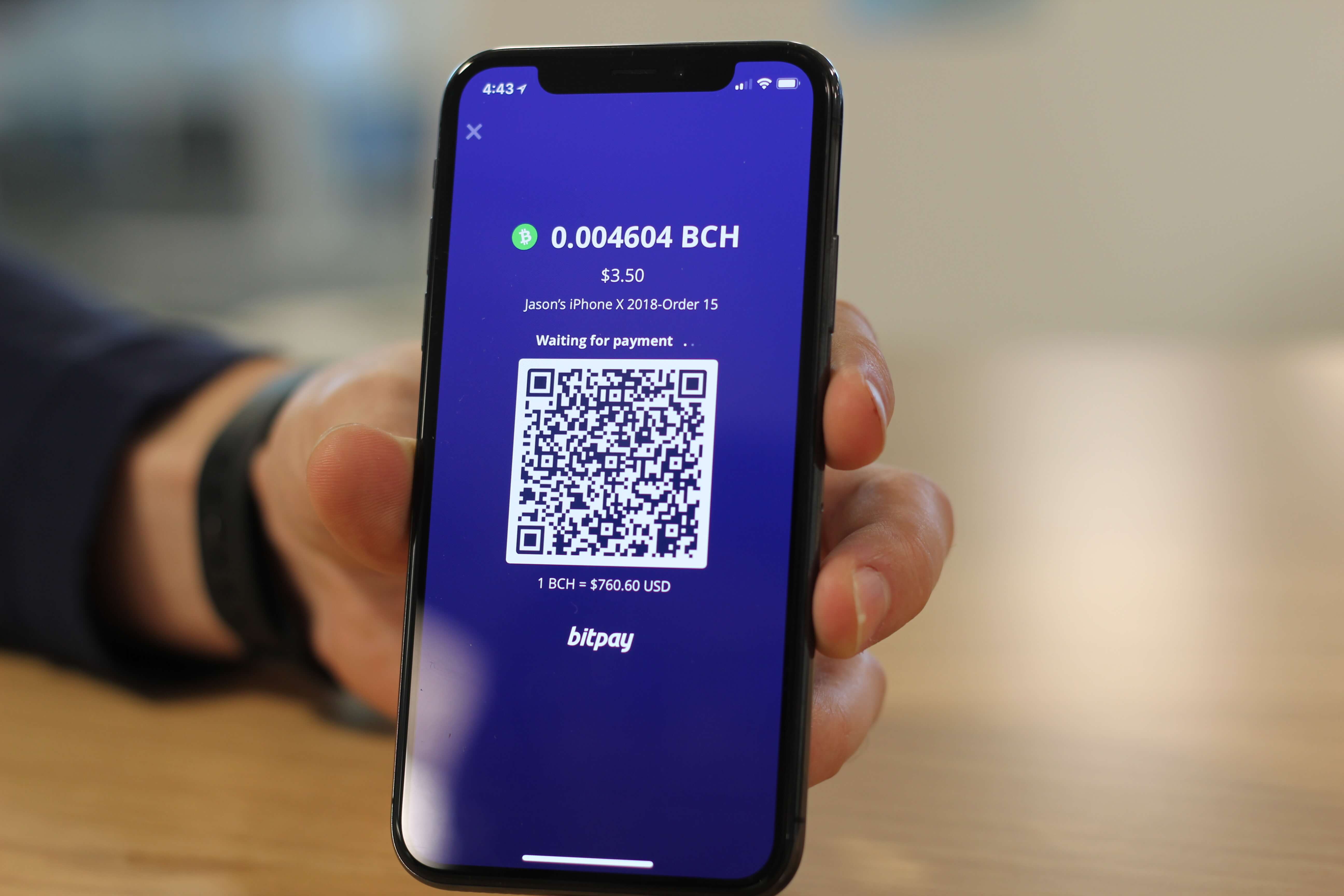 The app can be downloaded for iOS and Android devices and customized for tipping, order number tracking, and use among multiple staff members.
To accept a payment, simply enter an amount, an order number and gratuity amount (if enabled), and allow your customer to scan the QR code the app generates.
Setting Up BitPay Checkout
To pair your BitPay Checkout app to your BitPay merchant account, you will copy a single-use pairing code from the Point of Sale tab of your BitPay merchant dashboard's Payment Tools menu. Watch our setup video to get started:
Quick Checkout for Web
No app? No problem. Our web-based Quick Checkout does just about everything BitPay Checkout does from any web browser on any computer or other device.
Checking Out With cryptocurrencies in a Restaurant or Retail Store
To record blockchain transactions with your current point of sale (POS) system at checkout, add "BitPay" as a new payment option or tender method in your POS management software. Some restaurants and retailers categorize a BitPay payment as an authorization-free credit payment type or create a special house account for blockchain payments.
Enter order, tipping, and transaction total information in your point of sale system as you would for any traditional cash or credit card transaction. When you a customer is ready to check out or pay his bill, collect payment with BitPay Checkout or Quick Checkout for Web.
Note: if you have issues or specific needs in adding a blockchain tender method to your point of sale system, you may need to reach out to your POS account manager to determine the best way to record blockchain transactions.
Direct Point of Sale Integrations
Get access to BitPay's blockchain payment processing on full-fledged traditional and tablet-based point of sale (POS) systems. Check out all of our direct POS integration options on our Integrations page.